Inspection Services
Serving New Jersey
Premier Home Inspections NJ offers top-of-the-line home inspection services to much of the state of New Jersey. Our expert approach to the home inspection process is fully in line with New Jersey's rigorous Standards of Practice.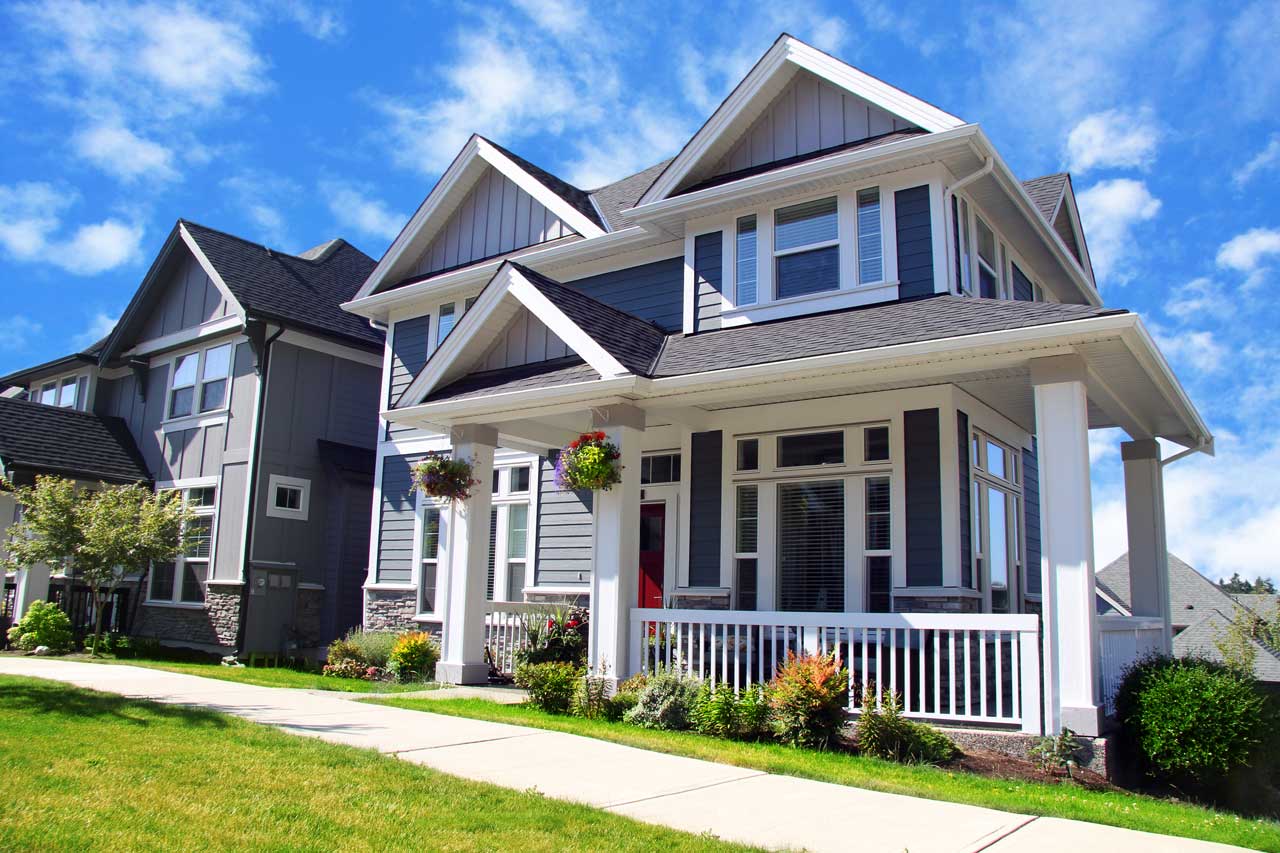 Buyer's Inspection
Our comprehensive Buyer's Inspection is a detailed visual evaluation of a home's readily accessible areas. We're committed to providing a highly informative inspection report within just 24 hours of the completed inspection.
We inspect these areas of the home:
Roofing System
Structural Components
Foundation & Crawl Space
Basement
Attached Garage
Exterior (doors, windows, cladding, soffits, fascias)
Driveways & Walkways
Grounds
Grading & Drainage
Interior (doors, windows, floors, walls, ceilings, stairs)
Fireplace
Attic, Insulation, & Ventilation
Plumbing System
Electrical System
Heating & Cooling Systems
Built-in Appliances
As necessary, to ensure your safety as a future homeowner, we'll utilize the following tools during the inspection at no extra cost: aerial drone photography, a moisture meter, carbon monoxide detector, and gas leak detector.
ADDITIONAL INSPECTION SERVICES
Pre-Listing Inspection
Before you attempt to sell your home, it's important to learn everything you can about the property's condition—which is why we offer this comprehensive inspection service! Before the listing is made for the property, we'll conduct a full inspection, investigating the home's many components for evidence of existing defects. We'll share this information with you, giving you the guidance you need to implement practical improvements that could make for an easier and more successful real estate transaction.
New Construction Inspection
When we're contacted for a New Construction Inspection, it needs to occur prior to the builder's final walkthrough of the property. We'll proceed to inspect the home from top to bottom, seeking out existing issues so that you'll have time to arrange for corrections to be made before you agree to terms on a final purchase.
New Construction Phase Inspections
This inspection service is set to occur at several different phases of new home construction. The first time we evaluate the property's condition should be around the time that the foundation is prepared—and we'll continue coming back at critical phases throughout the build to make sure that everything is progressing smoothly.
Home Maintenance Inspection
To maintain your home properly, you've got to know what exactly needs improving—and a home inspector is just the right person to help. We'll inspect all of the home's visible and readily accessible areas, taking note of the deficiencies we encounter so that we can provide the appropriate home maintenance guidance.
4 Point Inspection
For this inspection service, 4 critical structural and mechanical systems in your prospective home will be evaluated—information that is typically required by insurers before coverage for the home can be offered. The areas that we'll inspect are the roofing system, heating and cooling systems, plumbing system, and electrical system.
Radon Testing
We use cutting-edge technology to monitor a home for the presence of radon gas. Radon is naturally occurring underground, rising into homes through small cracks and gaps in the foundation and other structural components. As the second leading cause of lung cancer, radon exposure is a serious matter—underscoring the need for all prospective home-buyers to schedule this inspection service. If radon is detected at high levels, radon mitigation will also be recommended.
WDO / Termite Inspection
To ensure that your prospective investment isn't impacted by termite damage that can devastate the home's structural integrity, it's a good idea to schedule this inspection service before a final purchase is made. We'll thoroughly look over the home's readily accessible areas, making a precise record of any termite damage we encounter, while also searching for ongoing infestations.
Water Testing
This inspection service will provide a laboratory analysis of a home's water supply. We'll collect water samples from both the tap and well, testing them for contaminants such as coliform bacteria, heavy metals, nitrates, and nitrites.
Mold Testing
We're also able to comprehensively test a home for evidence of mold and the moisture that is a catalyst for its growth. In addition to investigating the property for clear signs of mold proliferation, we can also collect surface and air samples as necessary to have tested at a local lab.
Tank Sweep Service
We live in an area of the country where oil heating used to be prevalent—and often, the underground tanks would be abandoned when a new heating system was implemented. It's all too common that there is no record of the tank's presence on the property, and because a leaking oil tank can pose a major environmental hazard, it's important to have a professional sweep the property to see if a tank is on-site before you buy the home.
Sewer Scope Service
To ensure that a home's sewer system is in good condition and not in need of major maintenance or overhaul, we can perform this inspection service. We'll utilize a specialized camera that can be inserted into the sewer, showing us areas that are normally inaccessible so that we can check for damage and potential blockages.
Pool / Spa Inspection
If your prospective home comes with a spa or pool, let us inspect it to make sure that you're not getting dealt a bad hand along with an otherwise solid investment. We'll inspect the spa or pool's main structure, accessories, and mechanical systems to pinpoint existing safety issues or other defects that could wind up costly if the seller doesn't address them in advance.
New Jersey's Home Inspection Experts
We proudly offer first-rate home inspection services to clients in Somerset, Warren, Sussex, Passaic, Bergen, Morris, Essex, Hudson, Union, Hunterdon, Middlesex, Monmouth, and Mercer counties.
habla español
We are an English/Spanish bilingual company
Premier Home Inspections NJ
60 Mountain Blvd
Warren, NJ 07059
At Premier Home Inspections NJ, our world-class home inspections are your most valuable asset when preparing to invest in a home—bringing you up to speed about existing weaknesses in the property's construction so that you can negotiate final terms with greater command. Contact us today to request an inspection.
Discounts are available for active-duty military, veterans, first responders, and first time home buyers. Contact us for more information.
Weekend and evening appointments are available by request. We accept online payments.
CONTACT US
CALL
TEXT
EMAIL
SCHEDULE